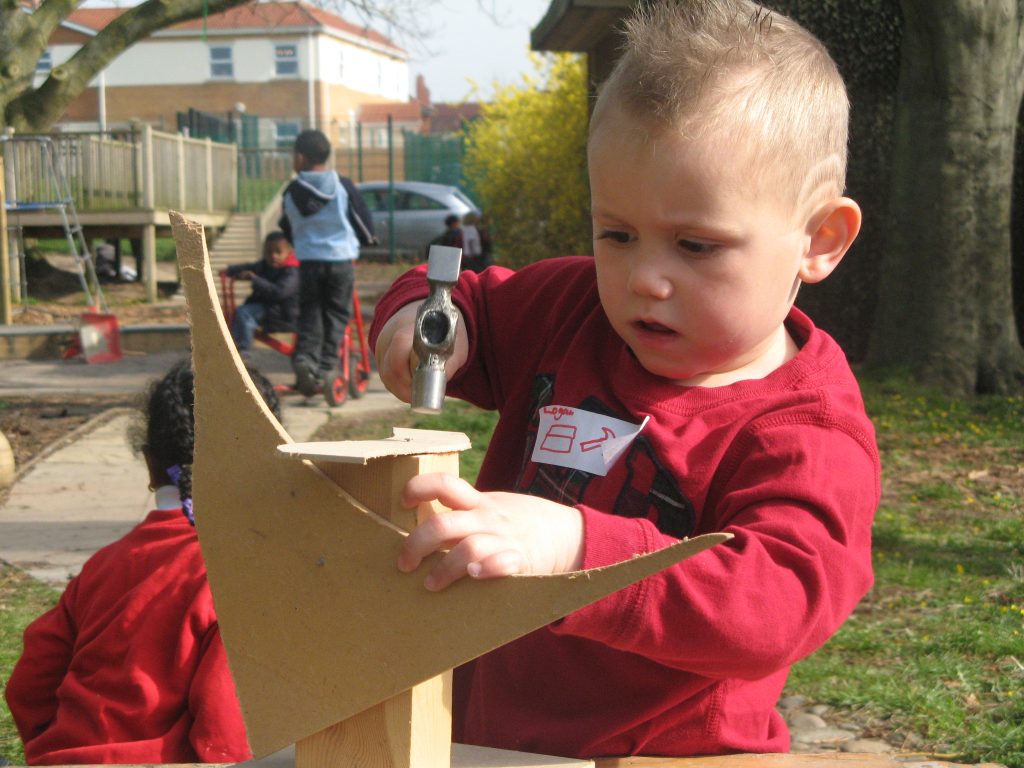 Welcome to Acorns
Acorns room provides high quality early learning and care for children from 2 to 3 years. This provision is to support working parents or those returning to education or training. We also have free places for eligible children. These free places are allocated through a city wide referral system.
We understand how important it is for young children to form strong attachments to those people who care for them. With this in mind we carefully plan each child's induction to our setting. We appreciate the demands on working parents, understand their worries and so aim to provide a flexible service. However, we always put the well- being of the child first when planning child care.
Each child is cared for by a key person who will establish a strong relationship with the child and their family. This starts during the home visit and continues throughout the settling-in period.
The key person is responsible for recording a child's development in their learning diary. Parents and key people meet regularly to review progress and share information.
We aim to provide a natural and stimulating environment for our children which includes multi-sensory experiences and many opportunities for outdoor play. We also provide high levels of emotional support so the children can build effective relationships.
Acorns children are cared for by an experienced team of qualified nursery nurses, early years support staff and lunchtime assistants.